Open Source Software and Applications for SMEs
This site is to promote the adoption of open source software for SMEs.The concept of open source is increasingly being used in other, non-programming areas and generally represents the development and sharing models for intellectual work. For the purposes of this website, we use the narrower concept of open source as a software movement.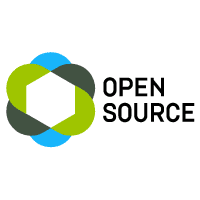 Mailchimp is an all-in-one marketing platform that helps you manage and talk to your clients, customers, and other interested parties. Their approach to marketing focuses on healthy contact
management practices, beautifully designed campaigns, and powerful data analysis to help you become an expert marketer.
Open source | Cloud-Based | Free online for limited version
Moosend is an easy-to-use, powerful, and exceptional email marketing automation software designed to facilitate the creation, management, and monitoring of email marketing campaigns. Thousands of agencies and businesses acclaim this software because it enables them to send the right email contents to the right people at the right time, automates their workflows, and elevates their ROI.
Open source | Cloud-Based | Free online for limited version
MailerLite is an email marketing service that lets you customize your content
with rich text editor, photo editor, and design templates. You can design
forms, track results, define user permissions, and deliver emails concurrently by the recipients' time zones.
Open source | Cloud-Based | Free online for limited version
SendBlaster is the best software for sending newsletter that provides a
complete set of features that allow you to easily manage every aspect of
an email marketing campaign. Creating their own graphic templates, list
management, sending the newsletter and analyzing campaign statistics have
never been easier to manage.
Open source | Cloud-Based | Free download for limited version