Open Source Software and Applications for SMEs
This site is to promote the adoption of open source software for SMEs.The concept of open source is increasingly being used in other, non-programming areas and generally represents the development and sharing models for intellectual work. For the purposes of this website, we use the narrower concept of open source as a software movement.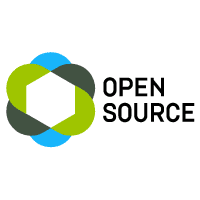 Bitrix24 is a collaboration platform launched in 2012. Bitrix24 provides a complete suite of social collaboration, communication and management tools for your team, including CRM, files sharing, project management, calendars, and more. Bitrix24 is available in cloud and on premise.
Open source | Cloud-Based | Free for limited version
Factorial HR is a free yet feature-rich human resources management software that caters specifically to small and medium-sized businesses. It is built to help users simplify and streamline tedious, repetitive, and monotonous HR-related tasks like payroll management, leave management, time and attendance, and benefits.
Open source | Cloud-Based | Free online
Teamdeck is a resource scheduling & time tracking tool for teams that want to plan and measure their work effectively. Resource management tools tend to be insightful only for the managers. Teamdeck, on the other hand, is a truly employee-friendly tool.
Open source | Cloud-Based | Free for a limited version
Zoho People is an online Human Resource Management System designed to manage and access all your employee data from a centralized location. To get started, all you need is a device with an internet connection and a Zoho account. There is no software installation required. With its wide spectrum of modules, Zoho People is an apt fit for companies of various sizes.
Open source | Cloud-Based | Free for a limited version